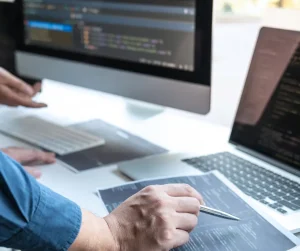 As the Business Process Outsourcing (BPO) industry experiences significant transformation in 2023, service providers are capitalizing on emerging trends to deliver value-driven solutions to their clients. CBE Customer Solutions is embracing and implementing these key trends that are shaping the BPO landscape. Let's explore how CBE embraces and leverages five crucial trends to meet the evolving demands of businesses in the modern era:
Emphasis on Hyper-Personalization: CBE has been at the forefront of the hyper-personalization trend, recognizing that customers now expect personalized experiences across all touchpoints. This data-driven approach enables us to create highly personalized interactions with clients and their customers. From tailored receivables management strategies to personalized customer support, we ensure that each engagement is uniquely tailored, resulting in increased customer satisfaction and improved client outcomes.
Customer Experience as a Competitive Advantage: As a servicing provider, CBE Customer Solutions stands out for our exceptional customer experience (CX), positioning us as a true partner in delivering value to our clients. With a customer-centric approach, we go above and beyond traditional service delivery, ensuring each interaction is meaningful, efficient, and focused on delivering positive outcomes.
Focus on Data Security and Compliance: In an era where data security and compliance are paramount concerns for businesses, we set industry standards in safeguarding sensitive information. The information security posture of CBE is based on the fundamentals outlined in major national and international security standards, which intertwine staff, processes, and technologies. Our successful cybersecurity approach has several layers of protection stacked on top of the computer, network, software, and data they aim to secure.
Shift towards Outcome-Based Solutions: CBE has embraced the shift towards outcome-based solutions, aligning our goals with the objectives of our clients. By understanding the unique needs of each client, we tailor our services to deliver measurable results and shared success. Whether it's optimizing account management services or enhancing customer retention, CBE collaborates closely with our clients to develop outcome-focused strategies. This client-centric approach fosters strong, long-term partnerships, as businesses see tangible value in the results.
Expansion of Specialized Services: Recognizing the value of specialized expertise, we have crafted our service offerings to fit the needs of the clients we serve. Working in collaboration with our clients, CBE can provide solutions drive efficiency, results, and compliance. By focusing on specialized services, CBE Customer Solution positions itself as an industry expert, attracting clients who seek tailored solutions and a deep understanding of their respective fields.
Conclusion
As the BPO industry experiences rapid evolution in 2023, CBE Customer Solutions stands as a shining example of a service provider that embraces and excels in key trends shaping the landscape. Through hyper-personalization, intelligent automation, data security, outcome-based solutions, and specialized services, we consistently deliver value-driven solutions to our clients. By staying at the forefront of innovation and adapting to the changing market demands, we set a benchmark for excellence in the BPO industry, solidifying our position as a trusted partner for businesses across various sectors.
About CBE Companies
Founded in 1933, CBE Companies is a global provider of outsourced contact center solutions. For 90 years, CBE has continued to invest in developing and nurturing leaders throughout the organization by creating an environment in which individuals thrive, creativity is valued, and organic growth is achieved. CBE employs nearly 1,200 people in 3 locations globally, including a large work-from-home community.
Interested in speaking to one of our experts regarding CBE's exceptional BPO solutions? Submit your information here and someone will be in touch!