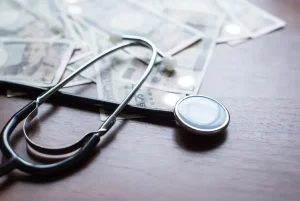 In a significant move aimed at easing the financial burden on individuals, the Consumer Financial Protection Bureau (CFPB) recently made an announcement that credit reporting on medical debt under $500 has been cancelled. The CFPB aims to provide individuals with an opportunity to rebuild their creditworthiness and regain financial stability without being burdened by medical debt.
This follows a report conducted last year, where the CFPB questioned whether medical debt should be reported to the credit bureaus and factored into credit scores. In tandem with the CFPB initiative, Biden-Harris administration announced plans to implement new actions to lessen the burden of medical debt and increase consumer protection last April.
Most consumers with medical debt will have seen a significant change to their credit scores earlier this month. This average increase is 21 points for people with medical collections under $500 and 32 points for people with medical collections over $500. *
CBE's Commitment to our Clients and Consumers
At CBE Companies, we understand that healthcare debt can become overwhelming, and we are committed to providing support and assistance throughout the payment process. Our goal is to work collaboratively with the patients/guarantors, offering flexible payment options that fit their unique circumstances. By providing these options, we aim to reduce financial strain and ensure that the patients receive the care they need while maintaining their financial stability.
CBE's training program centers on a philosophy of professional problem solving. Our associates receive initial and ongoing training, understand underlying causes of medical debt, and this understanding helps us to empathize with the patient's situation. We begin with the end in mind: account resolution.
Our associates work diligently to connect with the patient and discover how to best resolve their account.  We emphasize best practices that focus on empathy and the utmost respect when communicating with patients. CBE operates on our company's Core Values, which include leadership, integrity, innovation, respect, and continuous improvement. We proudly embrace ethical methods that align with these principles—endeavoring to provide a white-glove experience that is optimal for the patient and reflects positively on the healthcare provider as well.
As an account servicing entity with a proud heritage in our communities and the passion to help others, we fully support better and more comprehensive standards to protect patients/guarantors. In a similar fashion, we are dedicated to developing strategies with our healthcare entities that preserves their reputation and compassionately assist patients in resolving their debt.
Interested in speaking to one of our healthcare experts on CBE's high-performing accounts receivable processes? Submit your information here and someone will be in touch.
*Consumer Financial Protection Bureau, "Consumer Credit and the Removal of Medical Collections from Credit Reports", April 2023, https://files.consumerfinance.gov/f/documents/cfpb_consumer-credit-removal-medical-collections-from-credit-reports_2023-04.pdf